About
FOURTH NIGHT
"Is it the Fourth?" — Thomas Jefferson's last words according to his physician.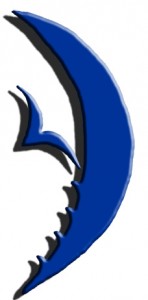 Fourth Night is a collection of essays, polemics, reportage, satire, fiction and photojournalism that I've been posting on the fourth night of every month* since July 4, 2005. The topics range from Hungarian massages to Argentine gauchos, from Cypriot boot camp to the London Olympics, from China-bound presidential delegations to Kenya-bound Orthodox delegations, from salvia nightmares to toilet paper controversies. See my first posting for more details on why I first set up Fourth Night.
In an effort to start offering something more in step with the present-day climate, on July 4, 2010 I began hosting a blog-based literary reality show on this website called Fourth Fiction. Twelve contestants, writing pseudonymously, each began a novella and readers voted them off until one remained. When a journalist turns reality show host what can one say except that these are hard times indeed. So much for the alleged dignity of the writer. The show ended on December 8 of the same year.
*That said, the website does occasionally lapse into extended hiatus (such as right now…)
Now about me:
CONSTANTINE MARKIDES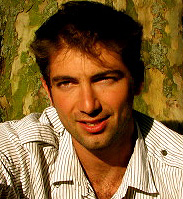 Anatomical Specifications: Male, 6′4", 195 pounds, brown hair, brown eyes, piliferously primitive but otherwise firmly Homo sapiens.
Education: BA in philosophy from Columbia and MA in English from University College London, both intellectually invaluable and financially nonviable (see "Work Experience" for details).

Work Experience (in alphabetic order): bartender, book reviewer, brain study subject, caretaker, carpenter, caterer, coach, conscript, counselor, editor, farm worker, fashion exec assistant, fish market packer, foreign correspondent, garbage compactor, gardener, grip, house painter, human rights researcher, journalist, lawn mower, library aide, lifeguard, literary agent assistant, mover, music teacher, office aid to Rabbi, proofreader, publishing intern, recycling inspector, road worker, sternman, stock analyst, stringer, substitute teacher, swim instructor, technology teacher, trail maintainer, transcriber, translator, tree planter, tunaboat crewman, tutor, waiter, website consultant.
Skills: Archaeological proficiency in the archaic newspaper and literary practices of late-twentieth century antiquity.
World Records: Most Connect Four Pieces Held in Hand at Once
Religious Affiliation: Affiliate with believers and non-believers alike. Unsettled by the possibility that God doesn't exist and even more so by the possibility that he does.
Political Beliefs: Reject the politics of freedom fries. Opposed to all varieties of authoritarianism and illegitimate power except in own fiction, where despotic rule is the norm.
Philosophical outlook: Cynic with crypto-idealist leanings.
Moral Fabric: Highly variable.
Emotional Status: Mostly clear, subject to climactic disturbances and occasional pyroclastic surges.
Infirmities: Recovering egoholic who in moments of weakness lapses into former delusions of self-grandeur.
Favorite Movie Quote: "May the Fourth be with you."
_________________________
Contact: Constantine Markides
fourthnight [at] gmail [dot] com