A Night out with Sandy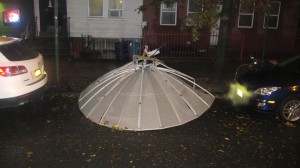 Last night I went for a walk around Greenpoint with Hurricane Sandy, who was passing through Brooklyn. Here's what we did:
p.s. I'm six days early in posting but I have a feeling my date with Sandy is going to be far less interesting to others a week from now. At least I'm not late for once.
Similar Posts: