TESS 8
Tess's Round 8 Challenge: Incorporate betrayal (given by Tony). Word limit: 600
Read TESS 7 here (see "Similar Posts" at the bottom of this post for any earlier entries)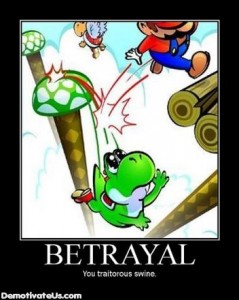 "Favorite things" by John Coltrane was playing as I snuggled up to Ryan and caressed his bare chest. I normally never do that because it gives boys the impression that they're manly protectors and that we're frightened little schoolgirls who need comforting or something. I know some girls love it but I can't stand it when the first thing that a boy does when you lie with him is put his arm out and expect you to just crawl up into his embrace and start purring. Not that they ever do it if you extend your arm for them. I've tried that tons of times. One boy did, but it was totally awkward for him. Not that Ryan ever put his arm out. I'm the one who asked if I could lie on him.
I loved how he had a bare chest. Not that I don't like hairy chests. I totally don't mind them. I'm just so tired of all the girls that once whined about boys that had even the thinnest coat of fuzz (not that it ever stopped them from giving it up on the first date) and now go on about how boys with hairy chests are the sexiest thing around just because they started watching Mad Men and they've gone all girly over Jon Hamm. What a bunch of total sheep we are.
That's what I loved about Ryan. He wasn't like other boys that I dated. No nervous awkwardness or any smug I'm Such A Studboy self-consciousness about him. There was something mysteriously alone and self-contained about him.
It's like he recognized just how hideously lonely our times are even though we're constantly texting and calling and IMing and tweeting and friending and whatevering. Because, let's face it, these are all impersonal short lived interactions. So not only are we never connected in any meaningful way but we also no longer have time alone so that we don't even know who we are anymore. DIY Internet may have turned us all into self absorbed, self promoters, but we've lost our selves in the process. It's totally ironical.
He never pushed his luck like some guys do when they drink a lot. I'm the one who made all the moves and told him to just close his eyes and lean back and enjoy it. But after that I told him I wouldn't respect myself anymore if I broke my personal principles on waiting for the right one (I didn't hint that it was him). He just smiled and said, "You're a quirky girl." It's like he *understood* me. Not that I couldn't still surprise him. I totally caught him off guard when I told him we could do something else instead. He didn't foresee that coming. I was quirkier than he realized.
Afterwards he was lying and staring at the ceiling, or more like staring at both the ceiling and the wall because his lazy eye had gone unhinged again. Total hotness. I loved it because I'd noticed that the more something was on his mind, the more his eye strayed. It was like the outward expression of his inner turmoil.
I said, "A bj for your thoughts."
His good eye looked over at me. He said, "I need to tell you something." He looked away for a second and then looked back. Then, as calmly as if he were stating that he was vegan or a fruitarian or something, he said, "I'm married."

Similar Posts: