Open Call for Guest Participants in Blog-Based Reality Show
*Round 1 Challenge: Write the opening sentence of your novella.
I recently announced that Fourth Night will soon host a blog-based literary reality show– Fourth Fiction–where twelve writers will vie to complete a short novel while readers vote them off, one by one. After the announcement, a number of other writers expressed interest in participating, which has led me to reconsider the format.
The contestants have already been selected. But I will add a page of links that will direct readers to each guest participant's web page* where his or her Fourth Fiction responses are posted. For those without websites, I could set up a page where they can post their entries directly, you can always set up a free blogging page at WordPress, Blogger, or any other of the free blogging services.
Obviously these guest participants wouldn't be competing (although I'm considering forms of integration). But there are advantages to non-competition. Unlike all but one of the contestants, they'll be able to complete all twelve of the literary tasks since they're not getting voted off.
Why would anyone want to be a guest participant? Here are a few possible reasons:
To draw visitors to your website (if you have a website) and to instantly have readers (if you don't).
To complete a novel—or, rather, novella—in four months
To be part of a unique literary project
To have fun (insofar as the excruciating demands of fiction writing permit it)
Unlike most reality shows, this one is designed to judge writing rather than image or reputation, so the identities of the contestants will remain anonymous during the competition. A guest participant, on the other hand, can choose to be anonymous or not.
Participation is open to anyone, regardless of writing experience. In fact, some of the contestants have never written any fiction. If you feel intimidated or shy (or plain diabolical), just write under a pseudonym.
Although the twelve contestants will be introduced via Twitter on July 4th, the competition rounds begin on August 4th and end on December 4th. The writing challenges—issued on every 4th, 14th, and 24th—won't require a major time commitment: they're 21st century-friendly. Your completed work—which will be the length of a short novella—will have nothing to do with those 19th century novels that Henry James disparaged as "large loose baggy monsters." Even if it is a monster, it will be a little one.
And of course you can always drop out anytime you like. There's no fee to participate so the only thing you have to lose is your pride, which isn't all that bad considering it's the most serious of the seven deadly sins.
If you are interested in participating or have suggestions, please comment below or email me.
See the Outside Participants page here.
ADD A BADGE linking to Fourth Fiction
*Guest writers who are participating through their own websites should link back to the Fourth Fiction homepage with one of the following buttons. Just copy and paste the HTML code below your image of choice at the beginning of your posts or as a widget on the sidebar (if you want to make the image larger or smaller, just change the width and height dimensions):
BADGE 1 (64 by 64 pixels)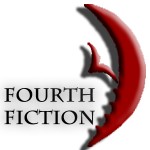 <a href="http://www.fourthnight.com"><img title="Red Moon" src="http://bit.ly/19j5U6″ alt="Red Moon" width="64″ height="64″ /></a>
——————————————–
BADGE 2 (128 by 128 pixels)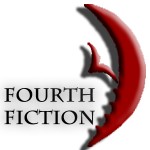 <a href="http://www.fourthnight.com"><img title="Red Moon" src="http://bit.ly/19j5U6″ alt="Red Moon" width="128″ height="128″ /></a>

Similar Posts: